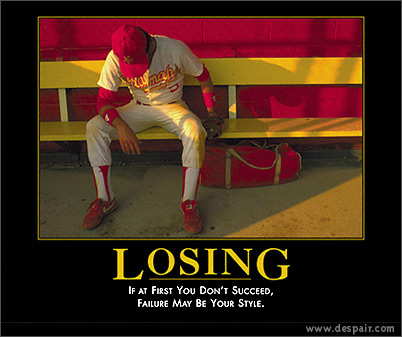 In certain ways I am v. spoiled. Since I was sixteen, love has come very easily. I've never lacked for partners. Success is something that also tends to come somewhat easily for me because I'm a plugger. I'm nominally naturally gifted but I know how to grind which made doing well in school, getting published, finding jobs fairly easily and running a convention *seem* easy. All I had to do was put in the work. Before you start throwing shoes at me, I assure you my character sheet is balanced by the fact that my health sucks and while success is easy, I've never been what you would call good with money so I'm not like, rolling in cash and lead a very modest life, especially by American standards.
Starting my craft business was no different. From the gate I've made profit over table consistantly (though sometimes modestly) and I put a lot of time and effort into my brand image, pricing, stocking, finding the right shows, getting good supply prices, etc, etc. I made the biggest soap stock ever for this season for felted soaps (I want to get them back in my Etsy but I sell them too fast at shows which sounds great until all you can hear is "still I felt my soaps all the day" to the tune of "Eli, the Barrow Boy") and candles, I've perfected my oils and had them labeled. I got better fixtures. I continue to step up my game.
But I had my first real test last weekend. It was a needlecraft fair so I would be "tried" in front of a jury of my peers. There would be nothing but hardcore crafters attending and serious supply vendors there. I was terrified. I was sick as a dog again (as usual) the weeks leading up to it and I was exhausted from my day job and my writing and technology (updating this website, getting a smartphone) which meant I didn't have time to fluff up my modest yarn stock (think like 20ish skeins). Spinning is time consuming and spoon intensive and while the stock was modest, it represented hundreds of dollars of revenue so I figured I'd be okay. There was only one other yarn vendor and she did angora, which is expensive so I figured I'd appeal to the budget knitter/crocheter who still wanted handspun over commerical. I saw a crow (my totem) on my way to the show. He appears to me when He has news. It can take me a while to sort out what that news is and if it's good or bad.
I got there and set up next to the angora vendor. They are incredibly nice and raise angora rabbits themselves. The day started and it soon became clear I was having my ass handed to me by the angora ladies. I was being rejected by my community of peers. I wasn't sure if I'd make table let alone profit over table (which I did eventually that day) and I wasn't sure if I sucked forever and ever. I felt the sting of humiliation for the first time during my crafting career and I realized I had two choices at that point (as per Crow, I realized)- whine and cry like a little bitch and blame everyone else but myself or put on my big girl panties and learn something.
So I put on my big girl panties and I asked the angora ladies a million questions about everything. She had a huge stock, like mini yarn store sized which was going to be hard to compete with along with the cache of angora. But she spun all winter from morning til late at night building this. I did not. I asked questions about her experience, spinning questions, stock questions. And I made sure to trade them two of my oils for an ounce of their angora fiber. I realized that while I had stepped up my game with my oils, candles and soaps, I had been slacking a lot with my dream ambassadors and my yarn which are my bigger ticket items. I used to spin lots of different kinds of fiber and I did a lot more "fussy" work with silk thread and glitz and I used to have a much bigger stock. I can't spin as much as I used to, but I sure could spin a lot more than I had. I bought a much wider range of fiber (firestar, superwashed merino, alpaca, bamboo, tussah silk, finnish sheep and more blue face leichester and the angora of course), I bought silk threads from a vendor at the show who slipped me extra and I bought a wider range of dyes.
Most importantly, I sat back down at my wheel. Every day either at my wheel or with my drop spindle or some combination of the two since the show last weekend.
It doesn't matter if I still need to blog, write the Experiment, keep finding shows, signing fiction contracts, show up at my day job, all my social and spiritual obligations. I can use that as an excuse or I can do the work to push me foward. It does mean that other things (primping, going to the gym) have taken somewhat of a backseat, but if I want to make this business into a real business, I need to bring my A game.
I needed to have my ass handed to me to light a fire under it. Maybe you do too. Weren't you full of hopes and dreams that starry New Year's night? Didn't the year seem full of hope and promise? Didn't you feel like you'd finally accomplish all those things you wanted to accomplish? That you'd have the magical practice you always wanted? Seems like it was a long time ago now, right?
It was five months ago, yo. You have a little more than half the year to make 2012 your bitch. It's not too late. You're a magician for gods' sake. Show the Universe that you got that memo and make magic happen.